Glasses that are always perfect, glass and ceramic surfaces that do not show any wear, even after enormous amounts of washing. All this is possible by reducing detergents and rinse aids. We are not talking about a dream, but about a machine for water hyperfiltration that is as compact as it is strong, easy:blue!
Removal of protozoa, bacteria and viruses
Removal of limescale build-up
Compact, powerful and effective.
Yes, because easy:blue is effective against limescale, bacteria and viruses. All of this is done while drastically reducing the use of chemical products.
So little, so much strength.
It produces an unthinkable quantity of osmotised water, finally the ideal solution for those who are in a hurry to dispense a great deal of water with only a minor expense.
Easy:blue is the ideal system for important appliances that require up to 4 litres per minute.
Easy because of its easy access also during maintenance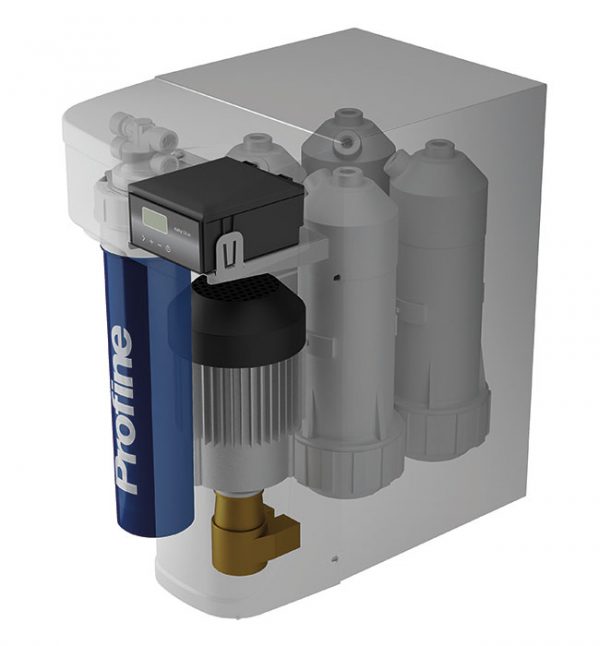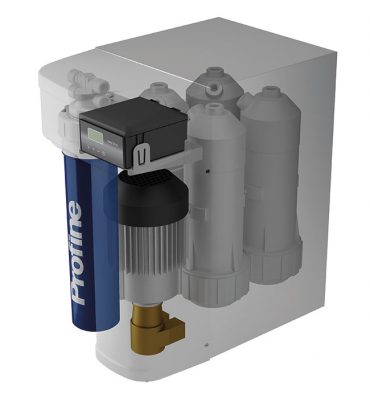 Prefiltration Profine® Blue Medium 5 µm
filter for removing chlorine, tastes, odours and suspended particles
4 osmosis membranes that remove minerals, limescale, bacteria and pollutants
to control the optimal functioning of the reverse osmosis system TW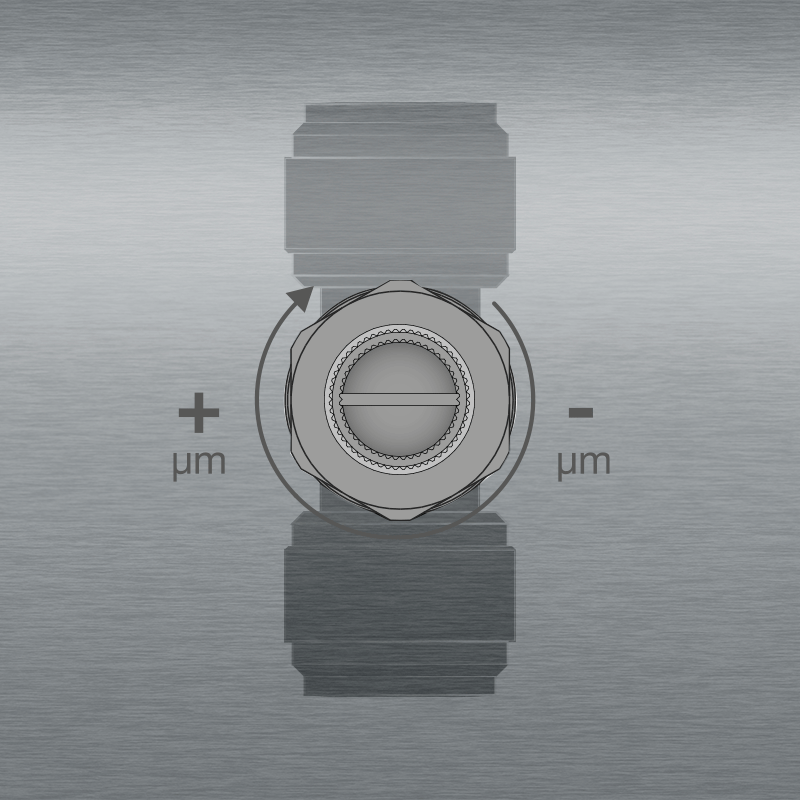 The mix valve allows the adjustment of the conductivity,
that is, of the desired salinity. You can therefore set your plant based
on your incoming water and on the desired quality at the output.
types of alarms present in easy:blue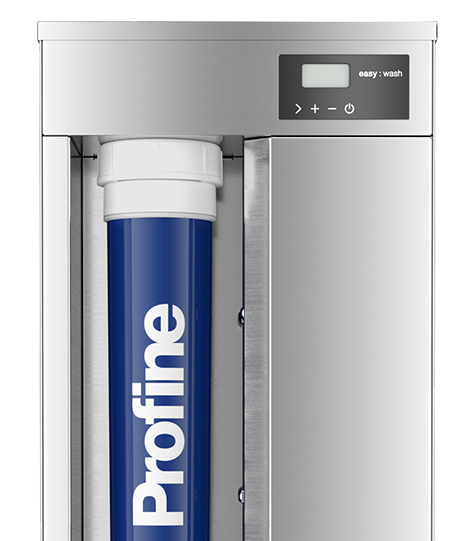 An as yet unheard of super power

for high flows and fast cycles