Exceptional and super safe washing to be combined with all models of professional dishwashers. Hydro:box is a simple and reliable system for perfect washing. The advantages of an osmotiser in a simple, safe and easy-to-handle format. High flow rate and easy maintenance.
Removal of protozoa, bacteria and viruses
Removal of limescale build-up
Move it wherever you want and it does what you want.
Four wheels to move it wherever you want. Hydro:box adapts to the situation. It serves any requested washing cycle, even for large water flows.
Lots of water for real. Hydro:box is second to none. It is not a complex system or installation, but a simple and handy box that will never leave you without hyperfiltered water.
Hydro:box can be used in situations where the instantaneous flow rate and the accumulated water reserve are essential for satisfying copious water needs.
Discover the whole of hydro:box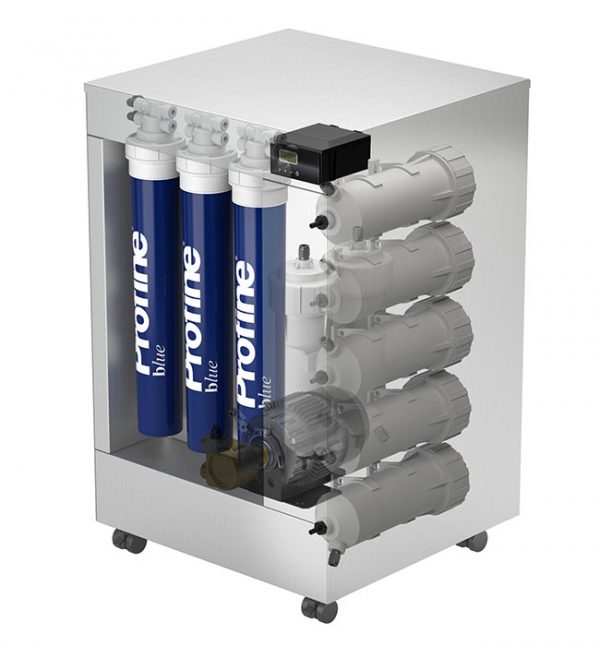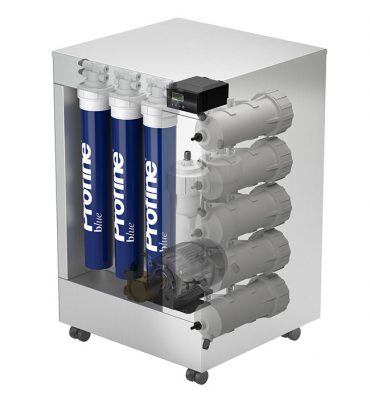 Prefiltration Profine® Blue Large 5 µm
filter for removing chlorine, tastes, odours and suspended particles
7 osmosis membranes that remove minerals, limescale, bacteria and pollutants
to control the optimal functioning of the reverse osmosis system TW
Manual mix valve and
conditioning valve new filter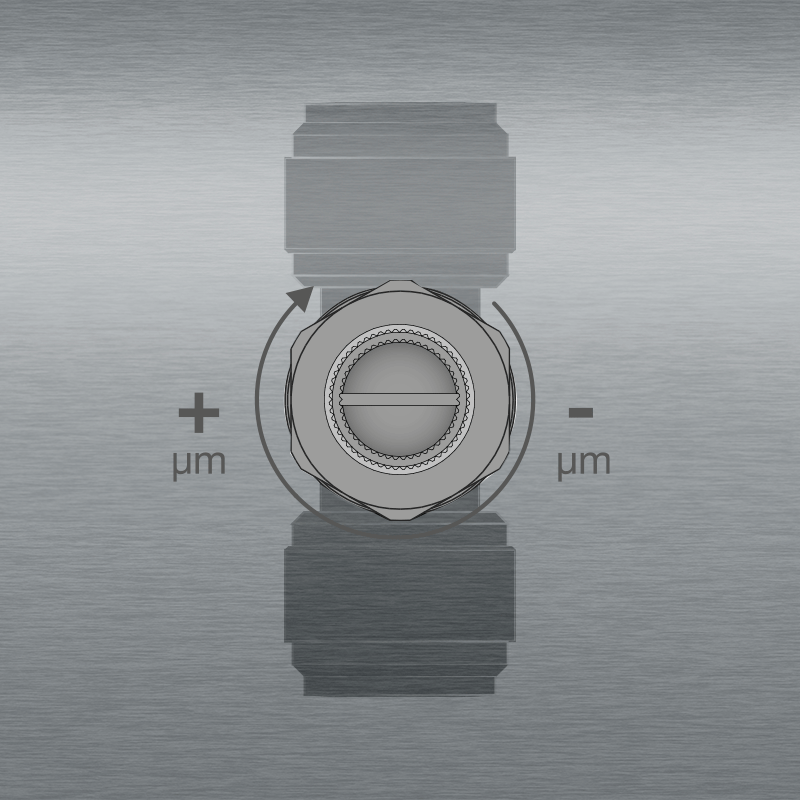 The mix valve allows the adjustment of the conductivity,
that is, of the desired salinity. You can therefore set your plant based on your incoming water and on the desired quality at the output.

Designed to enable conditioning when hydro:box starts and every time the pre-filter is replaced.
Manual by-pass valve
of the entire system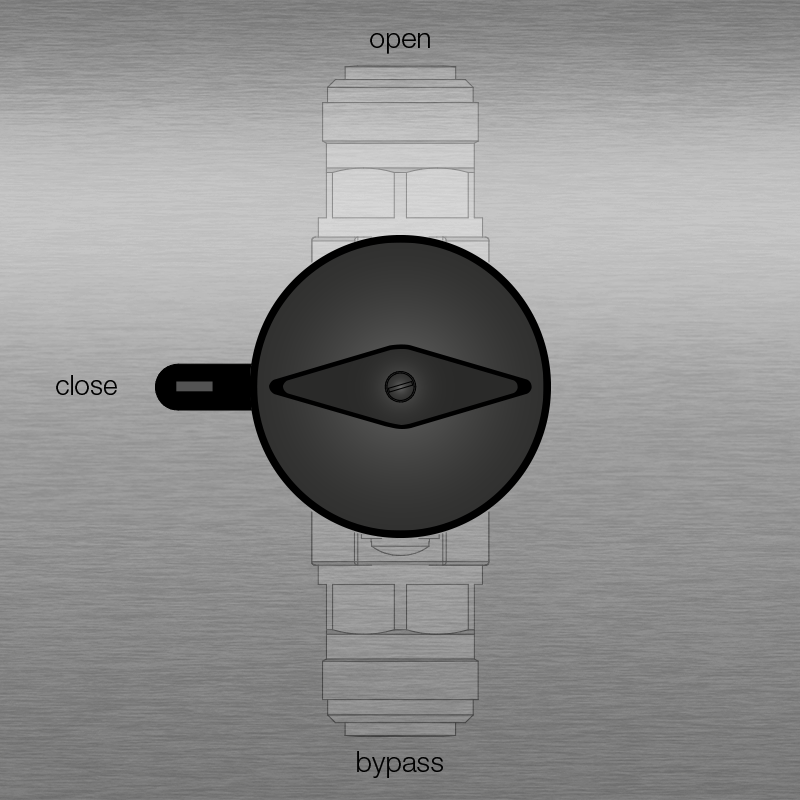 With the manual by-pass valve you can exclude the entire osmosis system in case of need.
It still guarantees you Profine® microfiltered water.
according to the hardness and pH of your incoming water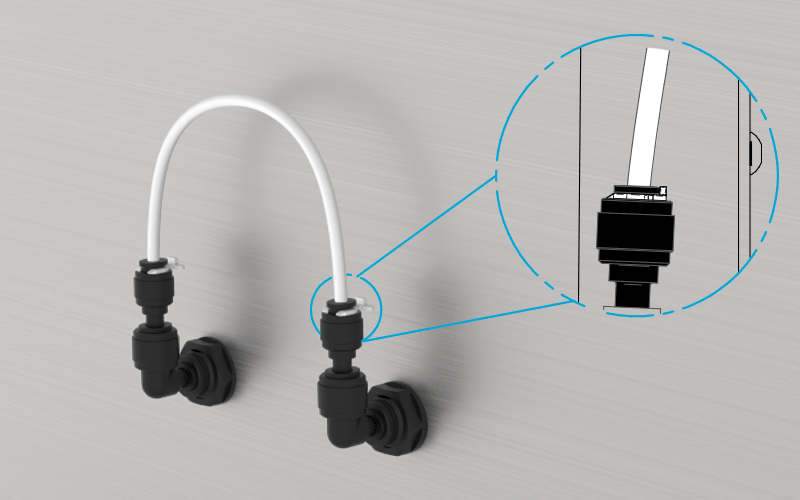 The capillary system has been designed by TW to adjust the recovery rate of hydro:box
according to the quality of the incoming water. This way you can guarantee the best
performance of the treatment system according to your water with a simple operation.
types of alarms present in osmo:maxi xl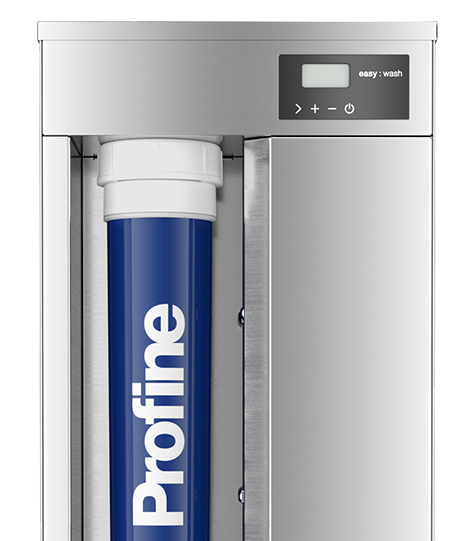 An as yet unheard of super power

for high flows and fast cycles
crystal-clear water like never before