Battle horse of the Ho.Re.Ca. world Osmo:maxi is perfect for those who want their ally to be an indestructible and tireless producer of perfect water. Crystal-clear, pure and safe, the water treated by osmo:maxi ensures washing with a very low necessity of chemical products and at high hygienic levels.
Removal of protozoa, bacteria and viruses
Removal of limescale build-up
Super instantaneous
and high flow rate
Let your glassware shine without clogging you with limescale, detergent and rinse aid. Decide once and for all to work according to hygienic safety and respect for the planet.
It can be combined with machines
equipped with rinsing pump.
Osmo:maxi gives you excellent water from every point of view. Ideal for serving a convertible dishwasher with break tank.
IPX4 liquid protection rating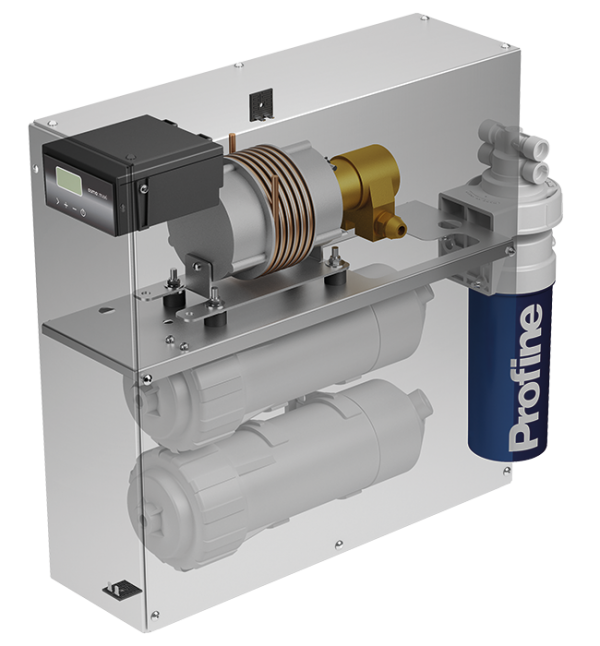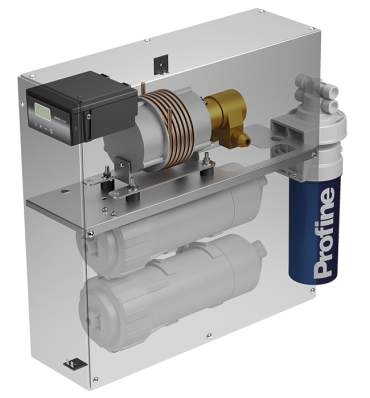 Prefiltration Profine® Blue Small 5 µm
filter for removing chlorine, tastes, odours and suspended particles
2 osmosis membranes that remove minerals, limescale, bacteria and pollutants
to control the optimal functioning of the reverse osmosis system TW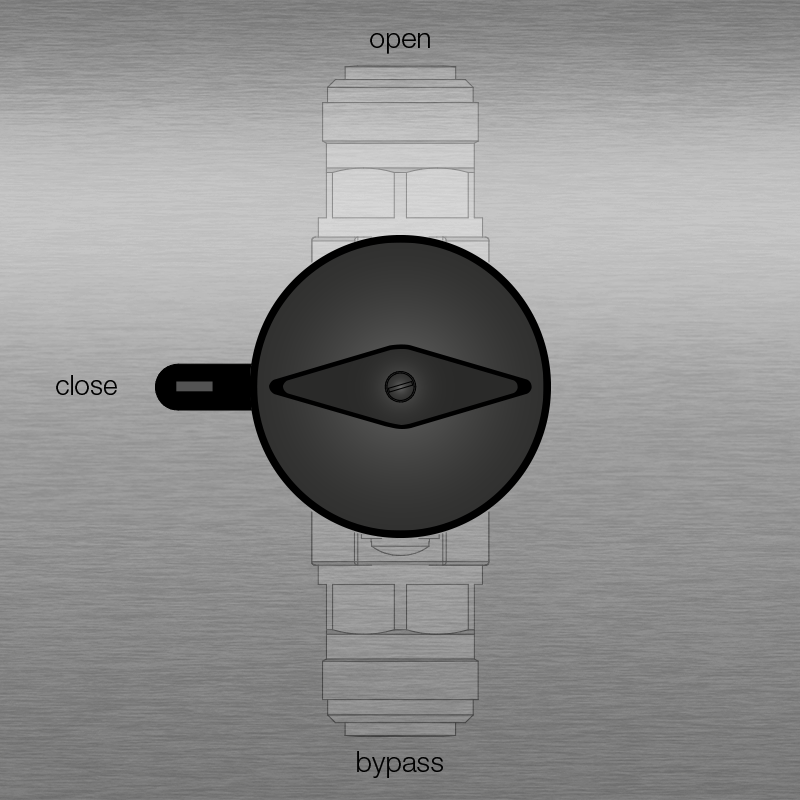 With the manual by-pass valve you can exclude the entire osmosis system in case of need. It still guarantees you Profine®microfiltered water.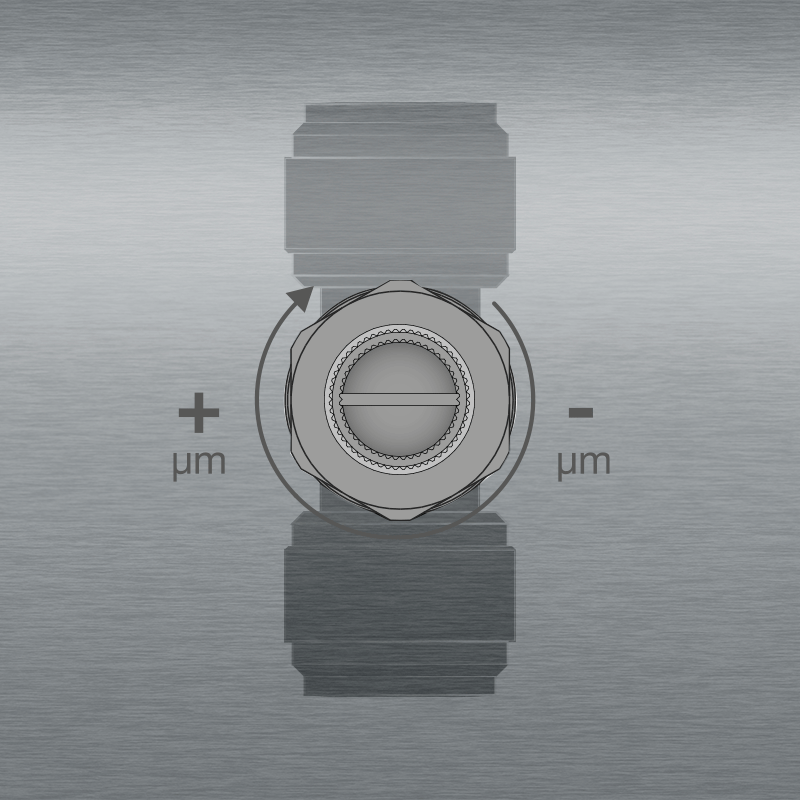 The mix valve allows the adjustment of the conductivity, that is, of the desired salinity. You can therefore set your plant based on your incoming water and on the desired quality at the output.
according to the hardness and pH of your incoming water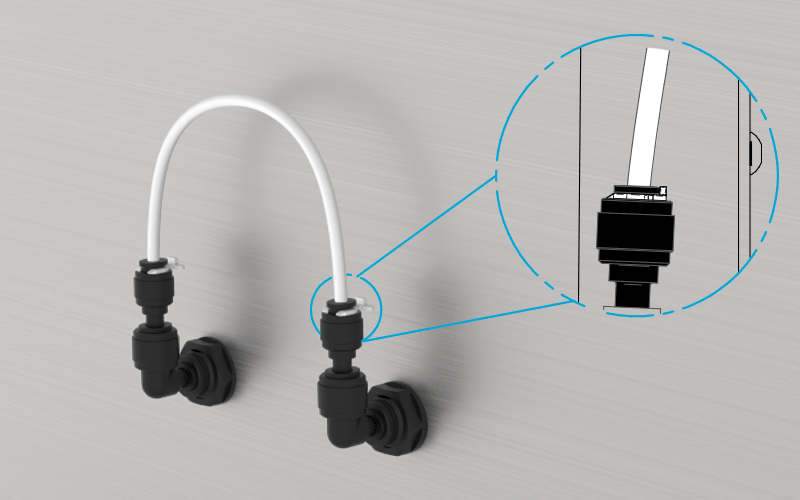 The capillary system has been designed by TW to adjust the recovery rate of osmo:maxi
according to the quality of the incoming water. This way you can guarantee the best
performance of the treatment system according to your water with a simple operation.
types of alarms present in osmo:maxi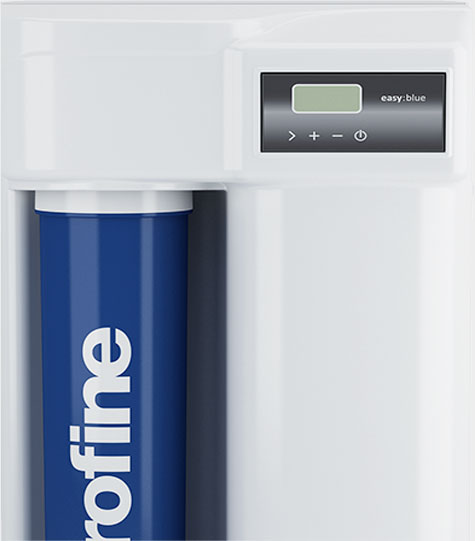 Would you like an ocean of sparkling clean water?

for high flows and fast cycles
crystal-clear water like never before