Complete and with high performance. The slimmest model of the TW Classics. Reduced dimensions for great functions and performance. Control electronics, internal Profine® prefiltration, 140 l/h flow rate and reliability, place it in the professional range of reverse osmosis systems.
Removal of protozoa, bacteria and viruses
Removal of limescale build-up
Outstanding features and performance
even where there is very little available space
Easy:slim is able to satisfy every kind of professional need, especially when a treatment system is considered as being too expensive or bulky.
Slim size for super easy power.
Easy:slim is 435x555x120 mm, allowing it to be placed anywhere. Especially in those rooms with little space.
It works for glass washers and dishwashers with boiler at atmospheric pressure and rinsing pump.
Easy perché di facile accesso anche in fase di manutenzione
Discover the whole of easy:slim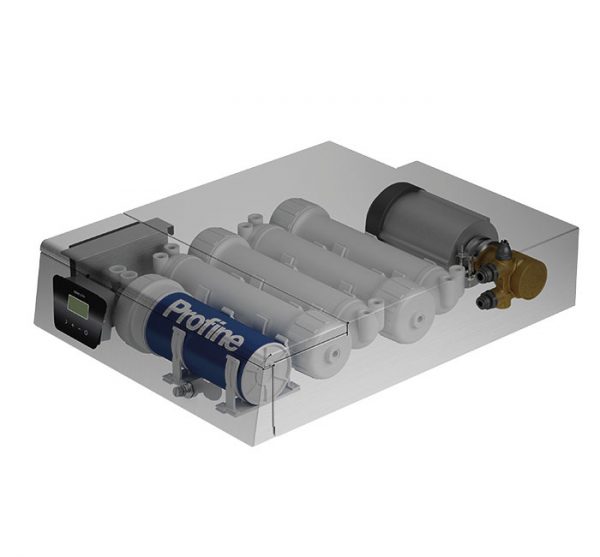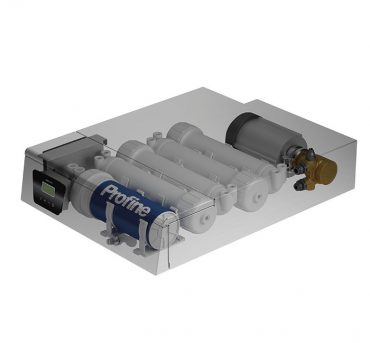 Prefiltration Profine® Blue Small 5 µm
filter for removing chlorine, tastes, odours and suspended particles
4 osmosis membranes that remove minerals, limescale, bacteria and pollutants
to control the optimal functioning of the reverse osmosis system TW
Easy because of its easy access also during maintenance
adjust the conductivity exclude
the osmosis system and
maintain prefiltration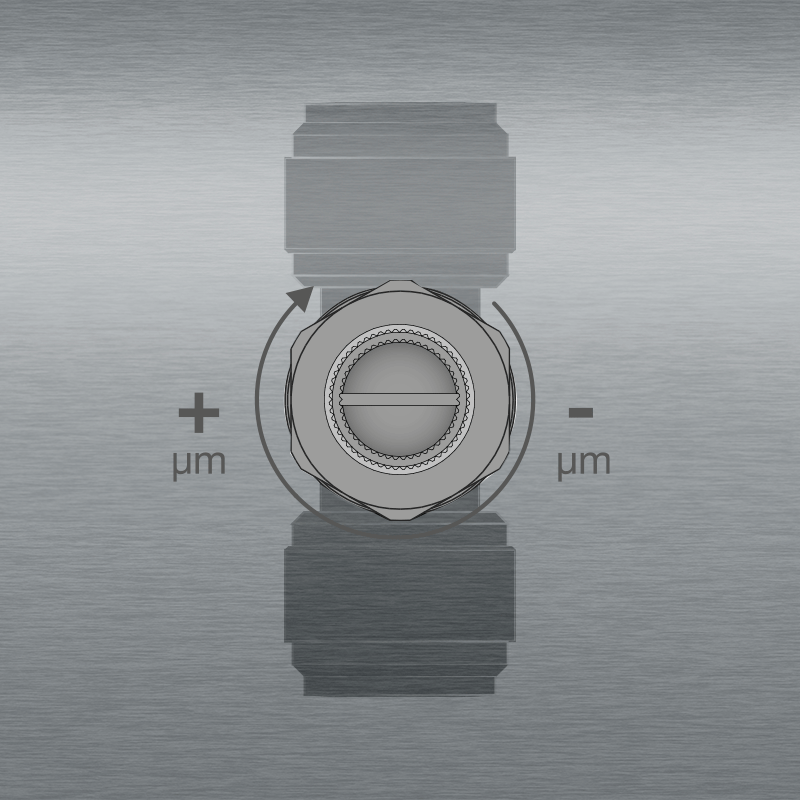 The mix valve allows the adjustment of the conductivity, that is, of the desired salinity.
You can therefore set your plant based on your incoming water and on the desired quality at the output.
With the manual by-pass valve you can exclude the entire osmosis system in case of need.
It still guarantees you Profine® microfiltered water.
according to the hardness and pH of your incoming water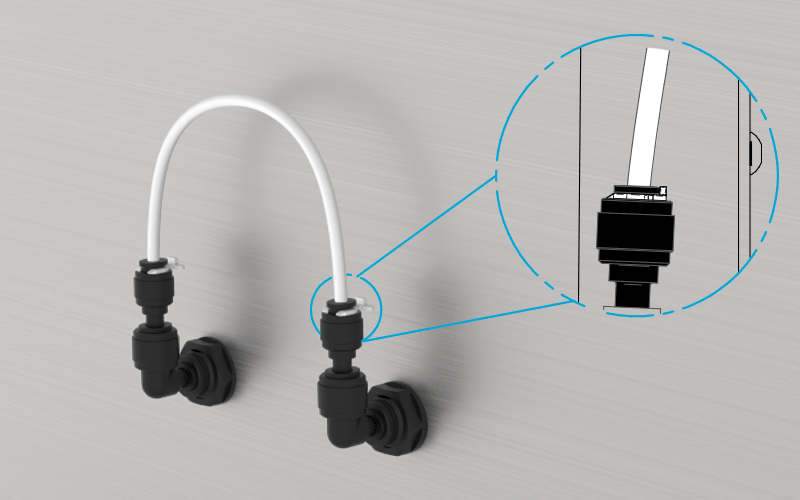 The capillary system has been designed by TW to adjust the recovery rate of easy:slim
according to the quality of the incoming water. This way you can guarantee the best
performance of the treatment system according to your water with a simple operation.
types of alarms present in easy:slim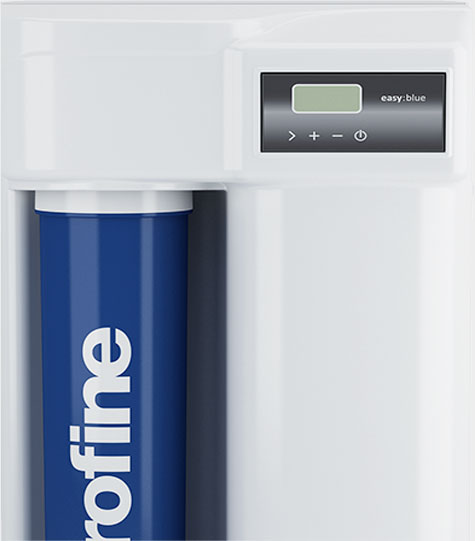 Would you like an ocean of sparkling clean water?