Reverse osmosis system with high flow and instantaneous high flow rate. Simplicity and speed are its two strengths; it supplies dishwashers with or without break tank. It is able to ensure a high instantaneous flow combined with high pressure for fast and continuous washing cycles.
you have so much crystal-clear water
With easy:fast, the fastest TW Classic ever is born. With high, immediate performance, it's the system for professional users who want it all, without having to wait.
Rimozione protozoi, batteri e virus
Ideal for continuous
operation in repeated cycles.
Easy:fast is equipped with a pressure storage tank located inside the cabinet.
Suitable for washing systems
Works both vertically and horizontally. Gives a high instantaneous flow even for continuous cycles.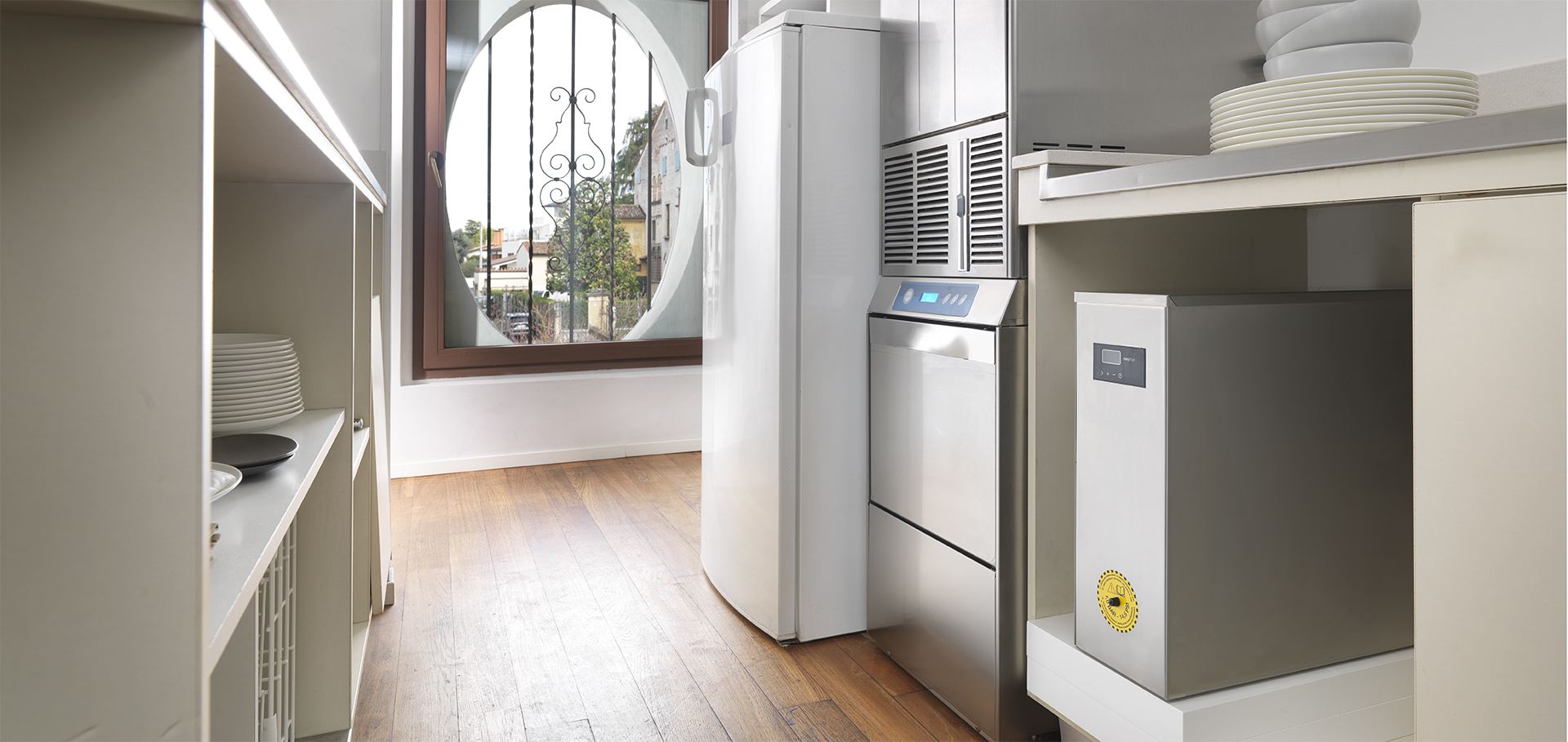 High flow and high instantaneousflow.
Discover the whole of easy:fast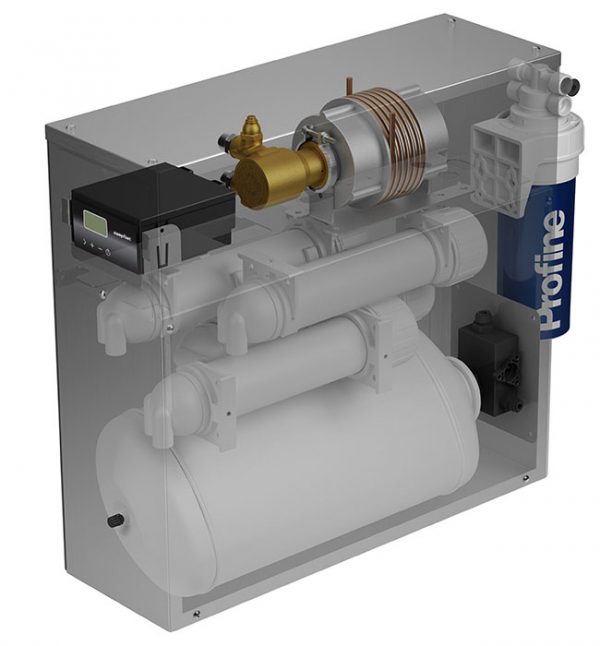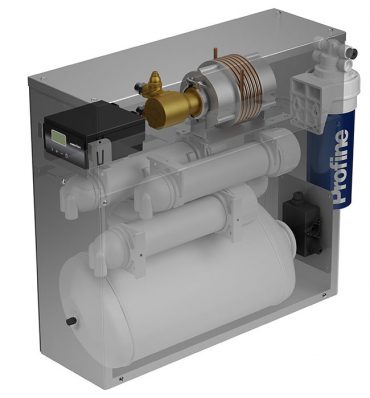 Prefiltration Profine® Blue Small 5 µm
filter for removing chlorine, tastes, odours and suspended particles
4 osmosis membranes that remove minerals, limescale, bacteria and pollutants
to control the optimal functioning of the reverse osmosis system TW
Extraordinary instantaneous
flow rate and high flow
By-pass valve and Manual mix valve of the whole system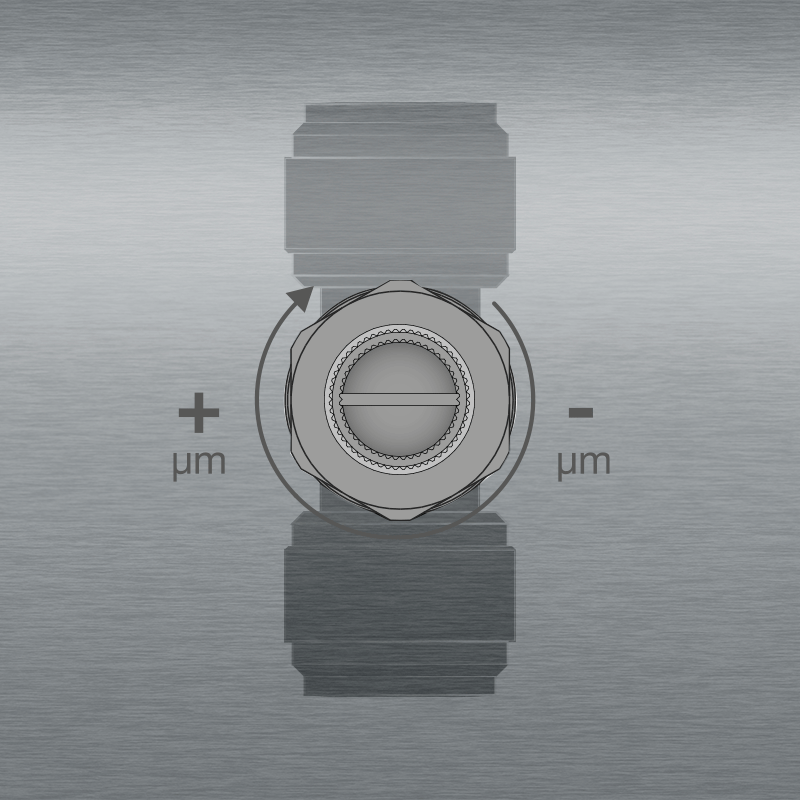 The mix valve allows the adjustment of the conductivity,
that is, of the desired salinity. You can therefore set your plant based on your incoming water and on the desired quality at the output.

With the manual by-pass valve you can exclude the entire osmosis system in case of need. It still guarantees you Profine®microfiltered water.
Pre-filter
conditioning valve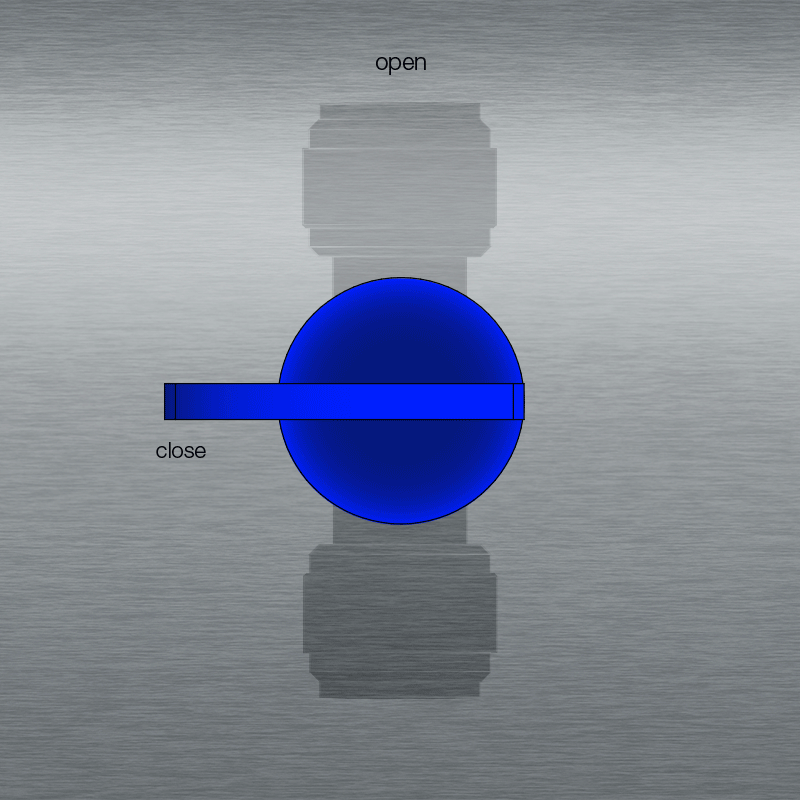 Designed to enable conditioning when easy:fast starts and every time the pre-filter is replaced.
according to the hardness and pH of your incoming water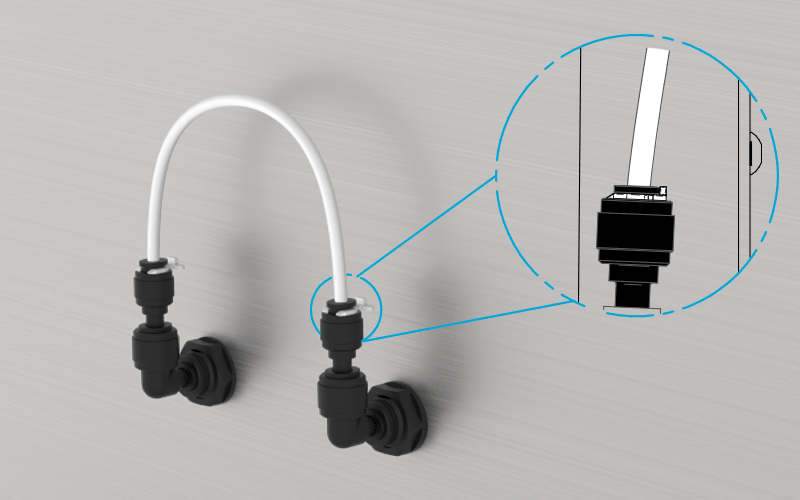 The capillary system has been designed by TW to adjust the recovery rate of easy:fast
according to the quality of the incoming water. This way you can guarantee the best performance of the treatment system according to your water with a simple operation.
types of alarms present in easy:fast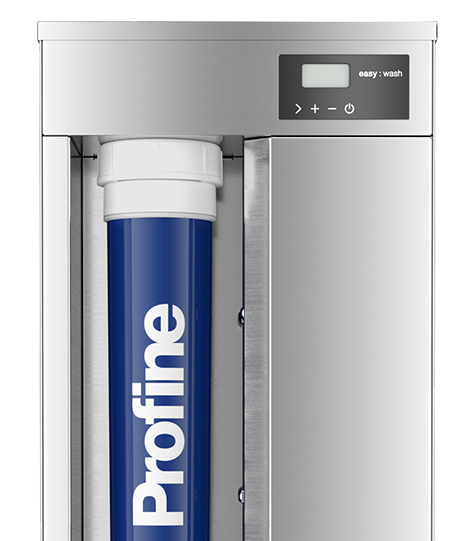 An as yet unheard of super power