Hyperfiltration incredibly in harmony with nature. Because this new system of reverse osmosis has been devised while thinking about the natural forces that move water. Without the use of a pump and electricity, Zero Pro provides 3 litres of finely osmotised water per minute. Includes pre-treatment and post-treatment, mounting bracket and conductivity adjustment screws.
Removal of protozoa, bacteria and viruses
Removal of limescale build-up
Exclusive and compact design
for an integrated hydraulic circuit
With Zero Pro the new era of osmosis systems has arrived. Designed to be free of fittings and components, the water circulates through a single integrated circuit.
High instantaneous flow rate, without current
Zero Pro harnesses the power of water intelligently, providing hyperfiltration as nature does it.
Litres dispensable in 1 minute
Membranes production at 25° and 4 bar
5µm Profine® Carbon Block
Ideal for supplying coffee machines, automatic beverage dispensers, serving water dispensers and machines that work in cycles with low demands of water volume and high instantaneous flows.
Filter change and maintenance, so very easy!
Filter change is possible without closing the incoming water!
Cartridge exhausted removal
turn the cartridge a 1⁄4 turn to the left and pull out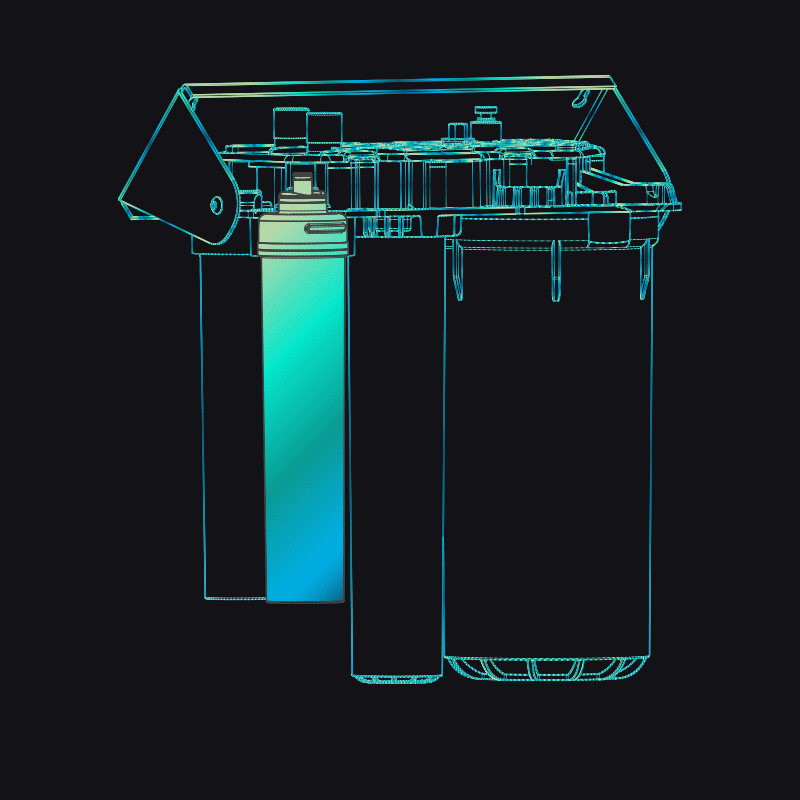 New cartridge installation
push the cartridge up turnita1⁄4turntotheright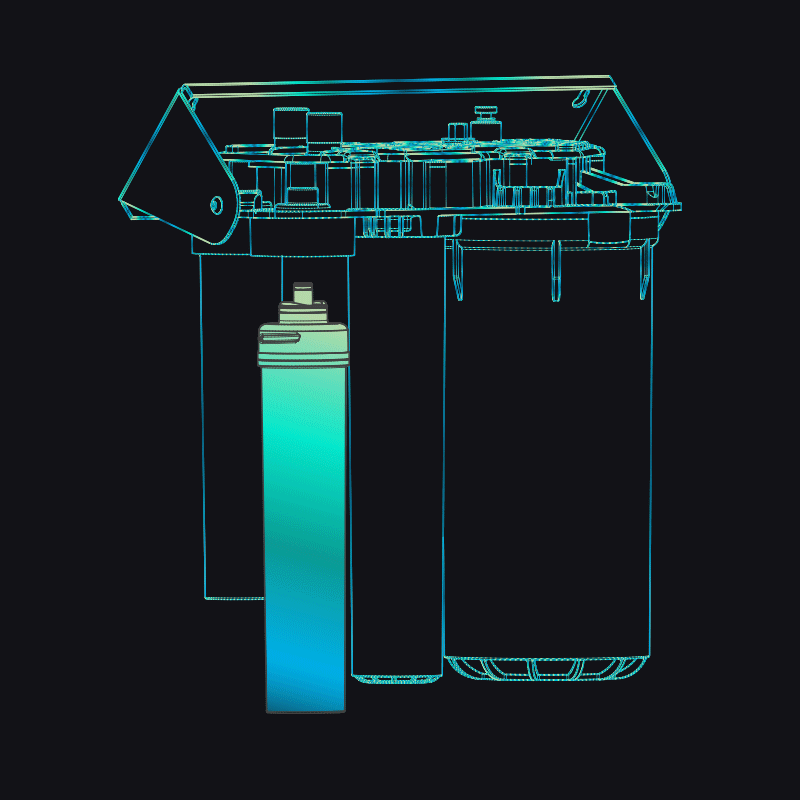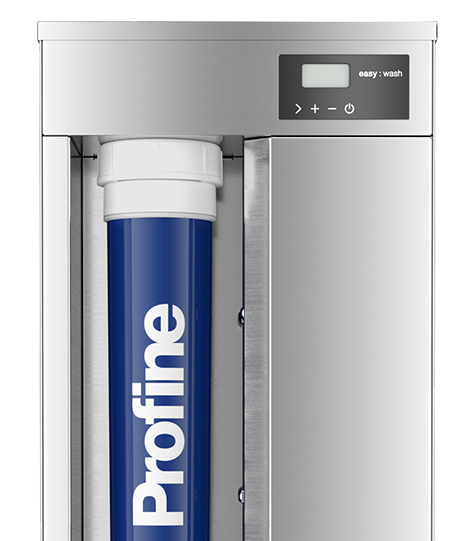 An as yet unheard of super power

for high flows and fast cycles
crystal-clear water like never before