You can say goodbye to limescale build-up and deposits, and get so much more. Because easy:demi has double power. The technology of reverse osmosis combined with ion-exchange demineralisation. Providing demineralised water below 1μs/cm. Suitable for providing water to professional glass-washing machines and in industrial or laboratory washes.
Removal of protozoa, bacteria and viruses
Removal of limescale build-up
Super water purification for super autonomy
With easy:demi you enter into the water treatment market for washing, osmosis and demineralisation. Osmosis causes the autonomy of ion-exchange resins to increase to the tenth power.
Instant double reading of the conductivity
At any time, you can control outgoing conductivity in the front panel. This is for both for demi water and osmosis water.
Discover the whole of easy:demi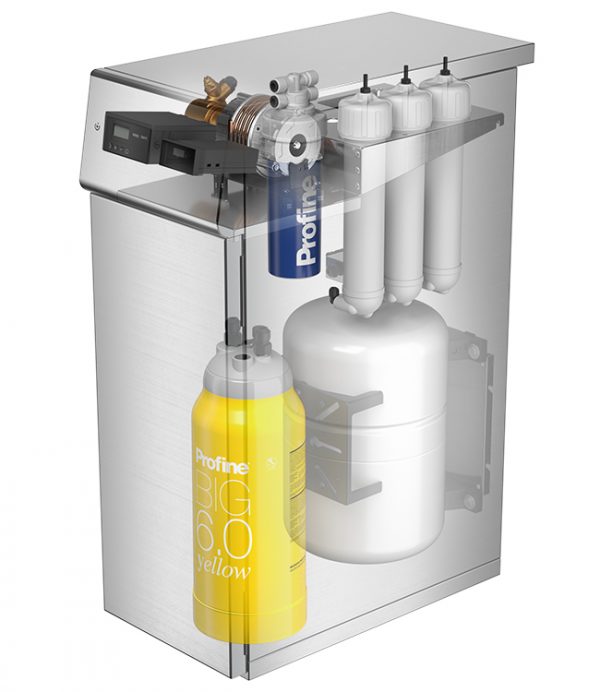 Prefiltration Profine® Blue Large 5 µm
filter for removing chlorine, tastes, odours and suspended particles
Postfiltration Profine® Big Yellow
allows total demineralisation of water. Mixed bed demineralizing resin filter.
3 osmosis membranes that remove minerals, limescale, bacteria and pollutants
to control the optimal functioning of the reverse osmosis system TW
Automatic osmosis flushing every 6 hours of inactivity.
Pre-filter conditioning valve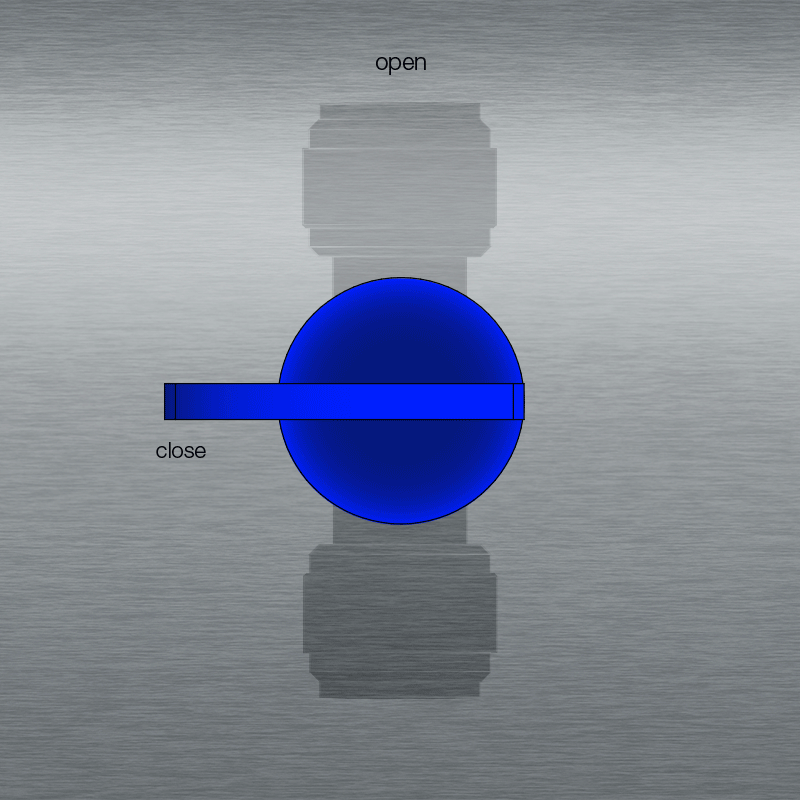 Designed to enable conditioning when easy:demi starts and every time the pre-filter is replaced.
according to the hardness and pH of your incoming water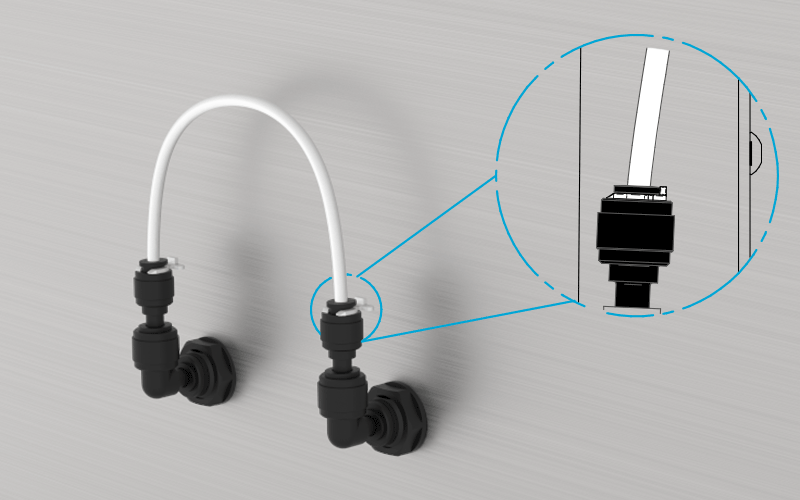 The capillary system has been designed by TW to adjust the recovery rate of easy:demi
according to the quality of the incoming water. This way you can guarantee the best
performance of the treatment system according to your water with a simple operation.
types of alarms present in easy:demi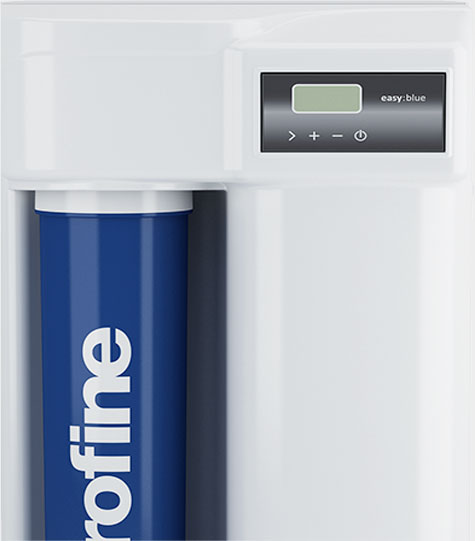 Would you like an ocean of sparkling clean water?