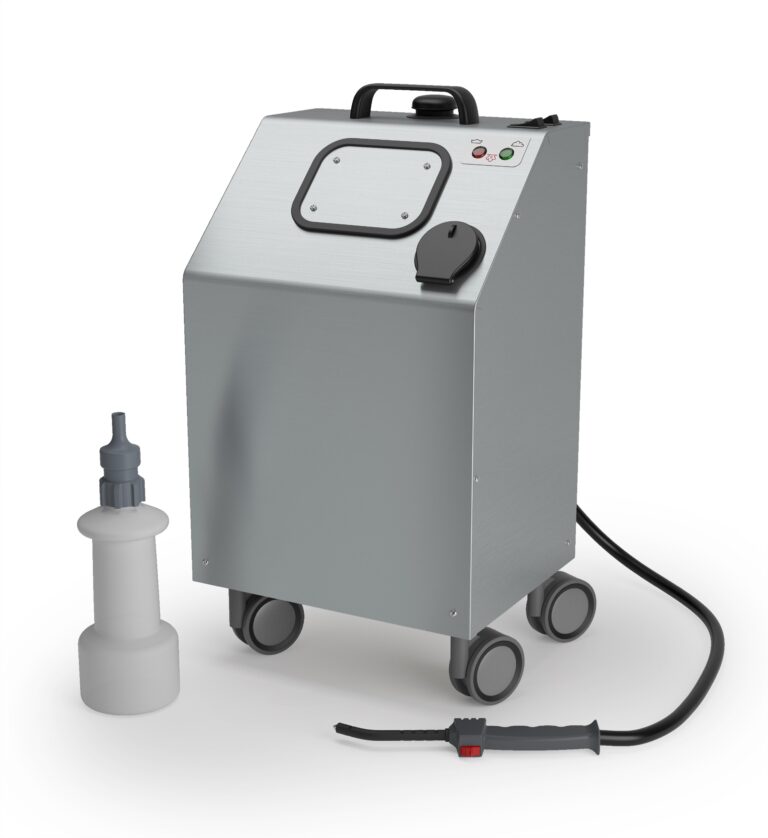 • HIGH PERFORMANCE, • MULTIPLE FUNCTIONALITIES, • EASE OF USE AND TRANSPORT, • BOTTLE WITH 2 LITRE AUTOMATIC CAP. TW VAPOR 160 is a technically advanced steam generator, with very high performance and multiple functions; a professional system for sanitising and cleaning taps, showers, exchange coils, air conditioners, fan coils and more, which allows you to achieve exceptional results with savings in energy, effort and time. It is designed to maximise performance, comfort, ease of use and transport. 2-litre automatic cap bottle for refilling included.
Hai bisogno di altre informazioni?
Lascia i tuoi dati e ti contatteremo il prima possibile.